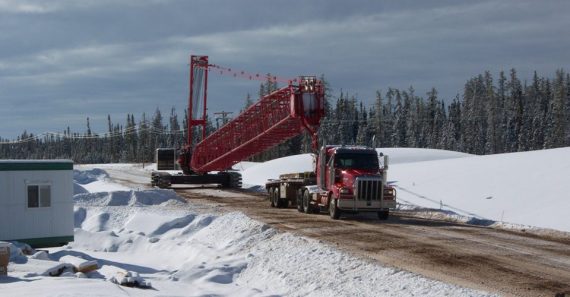 When you have a heavy load arriving, or are preparing for a heavy lift how do you know if you are really ready?  Our experience and knowledge in base preparation and heavy lift matting can put your worry at ease.  We can work in conjunction with your hoisting and delivery company to ensure the proper ground bearing capability and weight distributions are in place.
Heavy Lift & Load Support Photo Gallery
Our experience working with mobile cranes, self-propelled modular transporters, scheuerle trailers, and jack and roll crews will allow you to confidently say "Yes, we are ready".  We have completed the necessary ground work and matting for thousands of heavy lifts and heavy loads.
More info about Heavy Lift & Load Support
When dealing with the ground work for large loads, quality of work and accuracy are paramount.  Mobile cranes must sit perfectly level, corners in the access roads leading to the lift must make the required radius for the load, and everything must be able to take the weight.  Soft areas must be repaired, uneven ground must be leveled and compacted, and crane matting must be installed exactly to specification.
Contact us about a job
We'll get back to you within 1-business day.