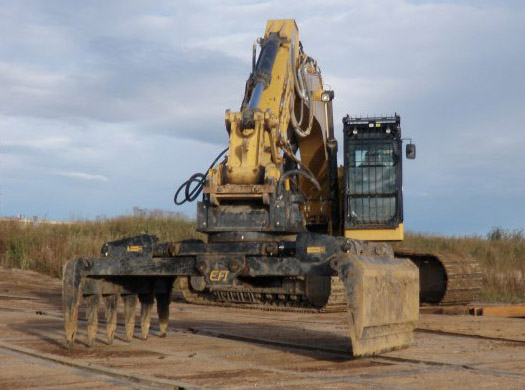 Supply, Delivery and Installation
We have an inventory of matting as well as all of the resources to load, haul and place them for your project.
For small projects we have the cost effective ability to place mats with a skidsteer loader and for larger projects we have wheel loaders and excavators equipped with mat grapples.
Access Matting Photo Gallery
Our crews have been moving and installing matting for over a decade.  We have experience with wooden swamp mats, interlocking steel mats, rig mats and even crane mats.  We have the equipment to complete any matting project efficiently and effectively.
More info on Construction Access Matting
Matting is the perfect solution for access into sensitive areas where there is risk of damage to the existing vegetation or into soft areas that will simply not support the loads you need to move.  For temporary roads or creating stable work areas on soft ground, matting is simply the best solution.
Contact us about a job
We'll get back to you within 1-business day.